Help make live music accessible for all with a tax deductible donation!
Thank you to everyone who made Shine Music Festival 2023 the best yet!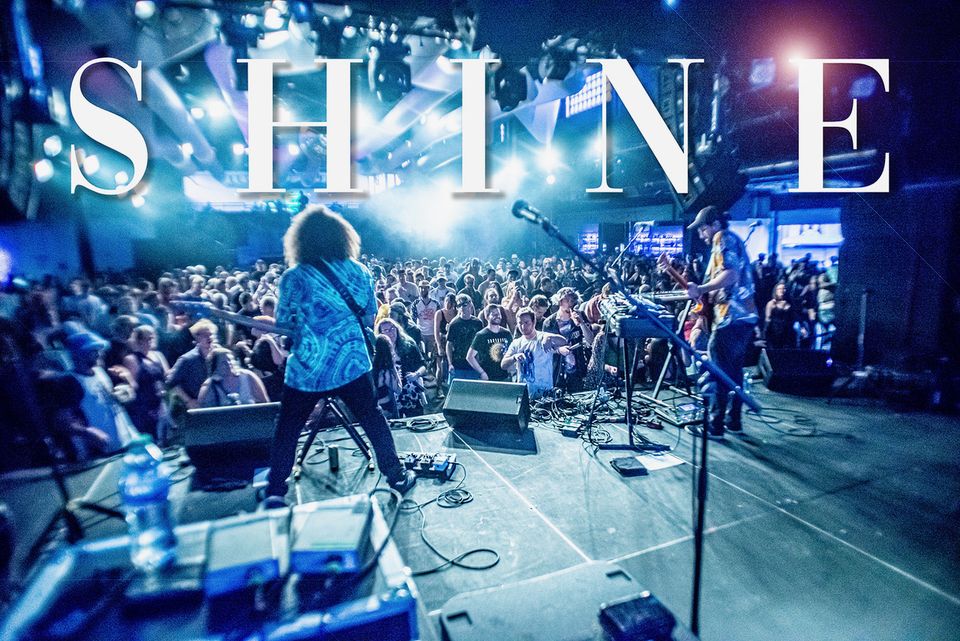 ​​​​​​Shine Music, a 501c3 non-profit headquartered in Colorado, raises awareness for inclusion and accessibility through our universally designed Shine Music Festival.
By combining the staples of a typical music festival, comprehensive accessibility plans, and cutting-edge adaptive technology, we create barrier-free spaces for people of ALL abilities to share in the groove together.

Visit ShineMusicFestival.com for event details!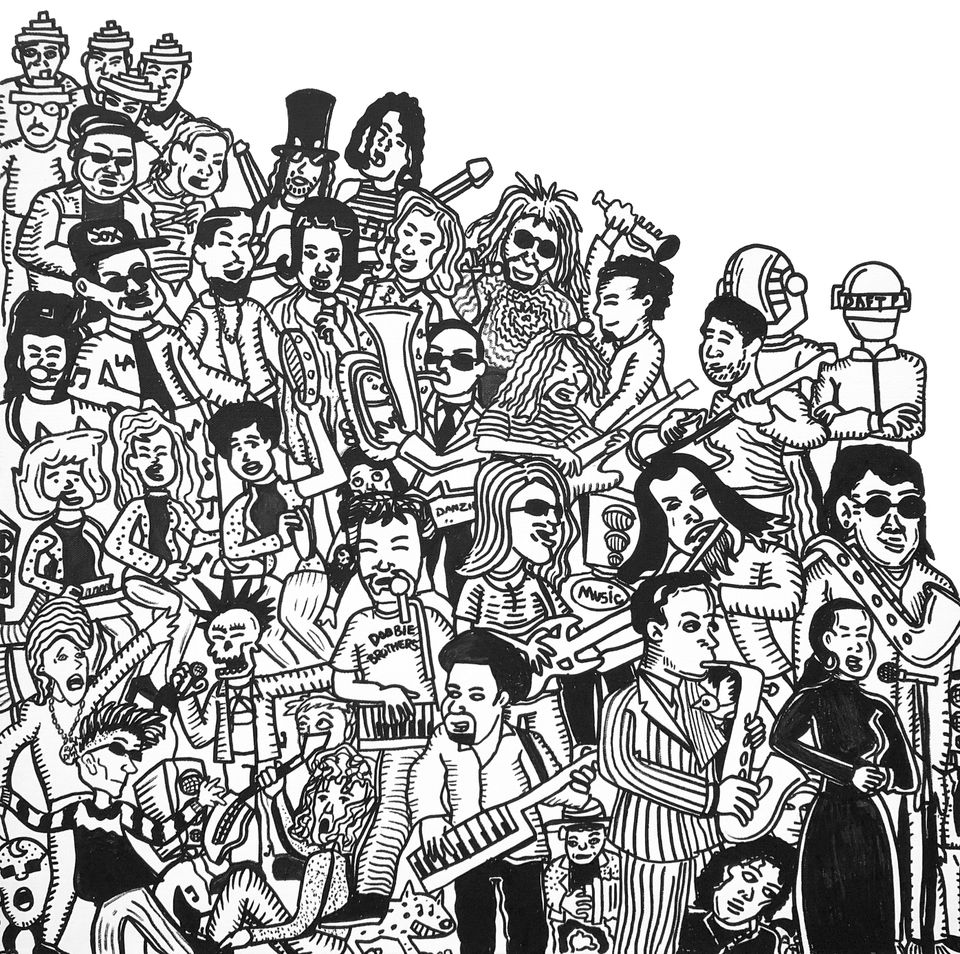 Our Mission
Empowering inclusion and accessibility through music, Shine Music unites people of all abilities and backgrounds in a transformative live music experience. Our innovative blend of traditional festival vibes, comprehensive accessibility measures, and state-of-the-art adaptive technology creates a truly universal space where everyone can revel in the power of music together. Join us in breaking down barriers and shining a light on the limitless potential of a truly inclusive community.
Photo: Original SMF 2021 poster artwork by AJ at Access Gallery.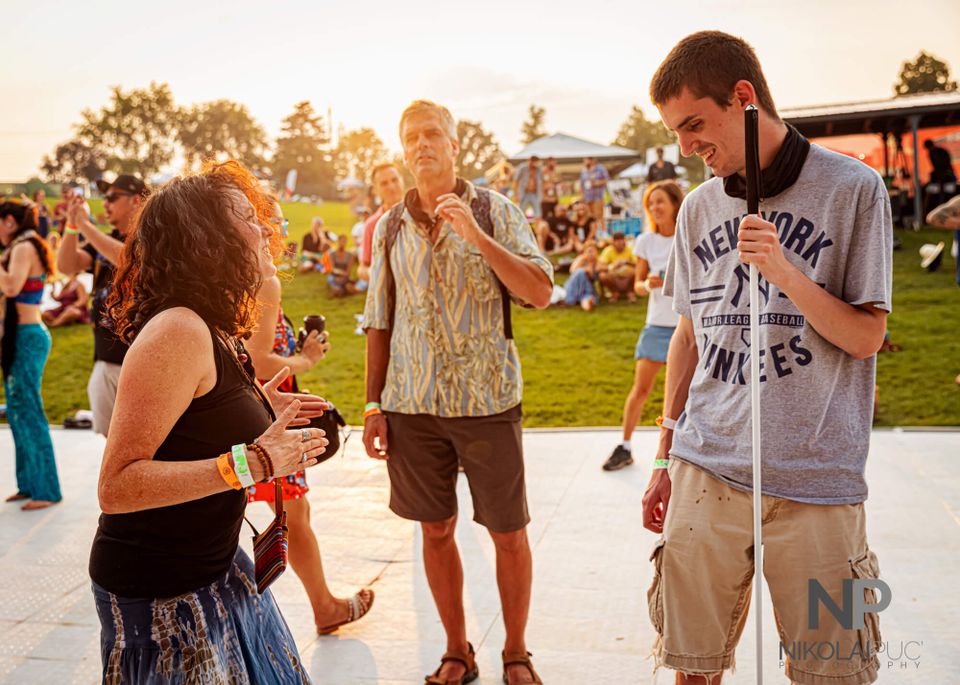 Our Impact
​​​​​​Music has the unique power to bring people of all abilities together, fostering a sense of community and shared experience. When the energy of a live performance intermingles with the energy of the crowd, a magical bubble of inclusivity, celebration, and joy envelops us all. Yet, for too many individuals, these transformative experiences remain out of reach due to inadequate accessibility laws and practices. At Shine Music, we believe that everyone deserves to experience the magic of live music, and we are committed to breaking down barriers and creating a truly inclusive and accessible musical community for all.

"Thanks for giving me the gift of an accessible music festival. I felt empowered and confident to enjoy the experience on my terms and at my own pace. This is the first time I've ever been able to not depend on a sighted human to enjoy a festival like this. It was a blast!!! Can't wait for next year!" ~ Jordyn C.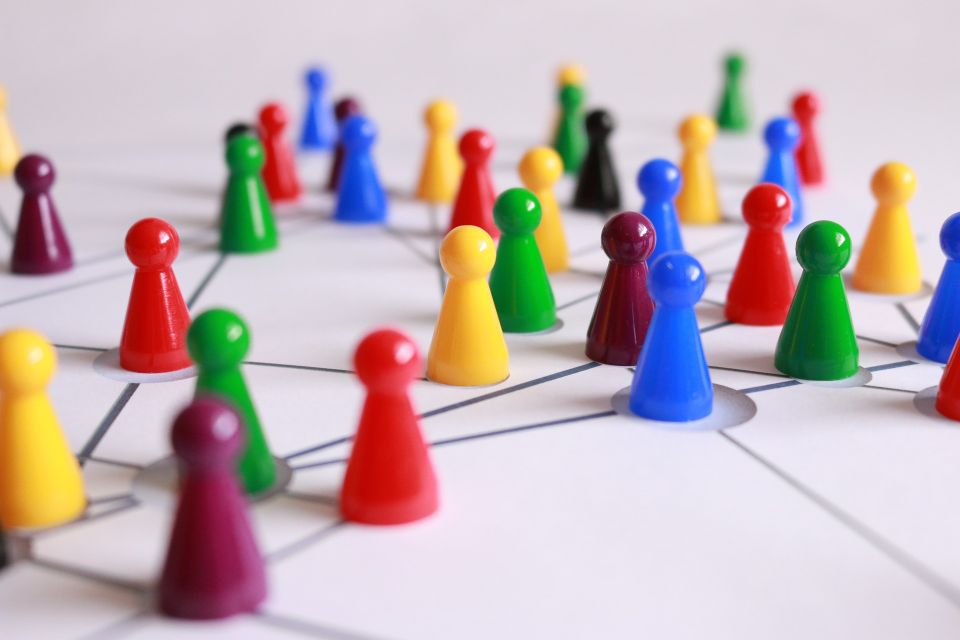 About Us
The Shine Music team stretches far beyond our Board of Directors, it includes our sponsors and partners that help us collectively create the world's only universally designed music festival.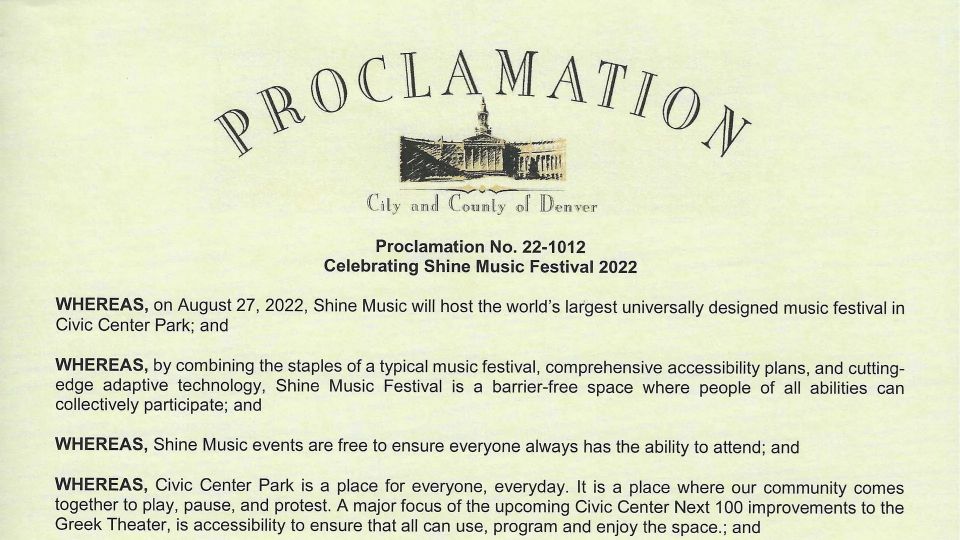 Shine Music News
In August 2022, Shine Music received a proclamation from the City and County of Denver, proclaiming August 27 as the official Shine Music Festival day!

View the podcasts, articles, and media that helped spread the word and supported the Shine Music and our amazing partners.

 
Use DAF Direct to donate directly from your Fidelity, Schwab, or BNY account!
Signup for our newsletter and be the first to hear all the exciting news!